Welcome to Doc Care Health
Your partner in accessible, affordable, and patient-centered healthcare.
We believe everyone should have access to high-quality care, which is why we've created a secure and easy-to-use platform that connects you with the best healthcare providers in your area. Join us today and experience healthcare that truly cares.
Looking for care in your area?
OUR SOLUTIONS
Our Healthcare Solutions For You
Our team is committed to making your healthcare journey stress-free, so you can focus on your health and well-being.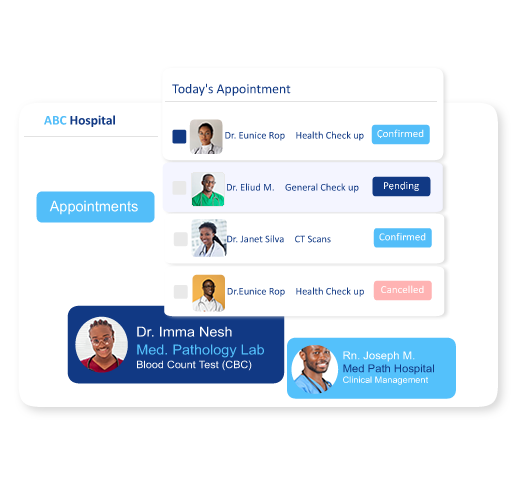 WHY CHOOSE US
Affordable, High-Quality Healthcare for Everyone
At Doc Care Health, we're revolutionizing the healthcare industry by harnessing the power of technology to connect providers, patients, and insurers. Our platform offers affordable and high-quality healthcare services that are accessible to everyone, while creating a trusted healthcare community that puts your needs first.
100+
Verified Practitioners
01
End-to-End
Data Encryption
02
Highly-Qualified
Providers
04
User-Friendly
Interface
OUR CORE VALUES
Our Commitment to Putting Patients First
At Doc Care Health, we believe that putting patients first is the key to creating a more accessible and personalized healthcare experience for everyone. Our core values are centered on this belief and guide everything we do
Our technology empowers patients to take control of their healthcare journey with easy access to health records, personalized recommendations, and virtual consultations with providers.
We connect patients with qualified providers for easy and secure communication, creating trust and collaboration for better outcomes.
Our platform provides affordable healthcare solutions, including telehealth, online prescriptions, and discounts on healthcare products and services.
Our platform offers a range of healthcare services, including primary, mental health, and specialist care, meeting all of our users' healthcare needs.